DECISION FACTORS
A wrong hire can be very expensive.
But, can it be averted?
Future Proof Your Organization with Decision Factors.
What happens if you make a wrong hire?
WRONG HIRE
DECREASED
PRODUCTIVITY
LOWER TEAM
MORALE
DISRUPTED
CULTURE
NEGATIVE
REPUTATION
WASTED
SALARY
WASTED
TRAINING
CUSTOMER
DISSATISFACTION
REDUCED
QUALITY
POOR
PRODUCTION
FINANCIAL
IMPACT ON
BUSINESS
LOST
OPPORTUNITY
COST
CANDIDATE
REPLACEMENT
COST
POTENTIAL
LITIGATION
COST
All these can sometimes easily add up-to 2.5 times the CTC offered to a new hire. And the higher the person's position and the longer they remain in that position, the more a wrong hire will cost your organisation.
How
Decision Factors

helps
Decision Factors helps organizations by providing actionable intelligence about potential candidates which can be used to prevent a wrong hire. As a result, different organizations benefit in different ways: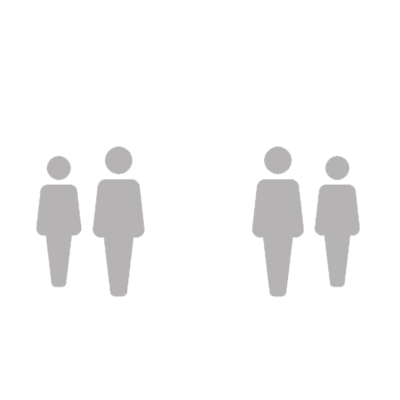 Some get the most
relevant candidates
Some save a lot of money
from being wasted
Some save a lot of time
from re-doing things
How
Decision Factors

works

When it comes to hiring the next leader to drive the organization forward or the next professional in a critical function, making a decision can be hard. And a wrong hire can be very expensive indeed.

Decision Factors is designed to help you make these critical hiring decisions and minimize wrong hires by providing you with actionable intelligence about potential candidates by leveraging specific context-sensitive insights about them.
| | |
| --- | --- |
| | Combines cutting-edge Analytics with the time-tested practice of doing Reference Checks |
| | |
| --- | --- |
| | Uses both Direct & Indirect candidate references and automatically makes corrections for bias |
| | |
| --- | --- |
| | Provides 360* view of a candidate including Personality Traits, Job Related Skills & Management Skills |
| | |
| --- | --- |
| | Supports customization for every position by setting candidate characteristics and their criticality |
Get Started with your Free Trial
Your first 2 positions are on us.


Use Coupon Code

HIRE-RIGHT

to see how you can minimize wrong hires.
---